In order to integrate Campaigner with your Earnware account you will first need to create an API user in Campaigner. Once you've created an API user successfully, you will then be able to seamlessly send contacts in Earnware to Campaigner.
To get started, please log into your Campaigner account and follow the directions below.
Step 1. In the top right corner select your account & then "manage users".
Step 2. Click the "create new user" button.
Step 3. Enter the first & last name of the API user. Under the "user role" section select "API user".
Step 4. In the "username" section enter the email address you will use to log in. Keep in mind – your username should be something you remember & you must be able to access this email address.
Step 5. After adding in your username, please make sure "send invite to user" is selected & then click the blue "save" button.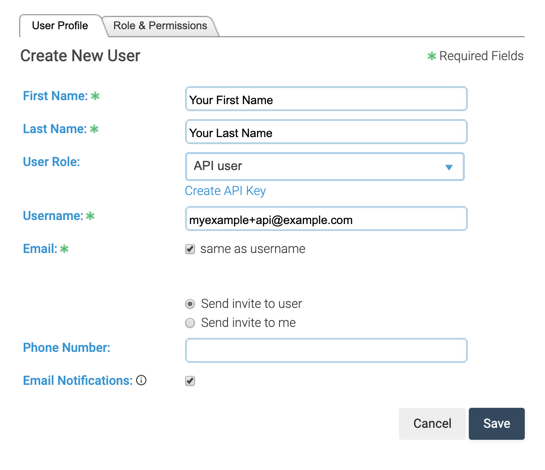 Step 6. Once you have created that user, you will receive an email confirmation with the subject line "Your Earnware user account is ready". After opening this email please click on "To begin, click here to set your password and log in".
Step 7. Once you set up your password you will be logged into the account.  Finally, select the "my account" icon, then "manage users" and under "last sign in" make sure this section reflects a date and time.
If it reads "hasn't signed in yet", simply log out of the account and log back in to ensure your new API user is registered.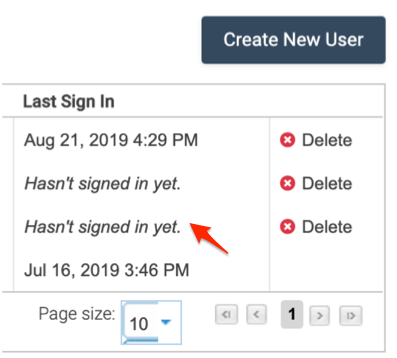 Congratulations – you've just created an API user for your Campaigner account.
Additional notes:  If at any time during this process you receive an "error occurred" message simply "X" out of the page (or click the back button) and then return back to the page you were working on.